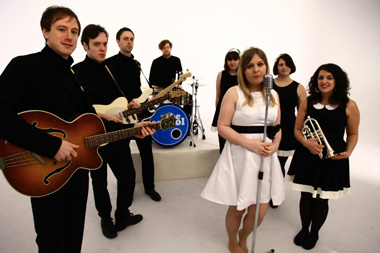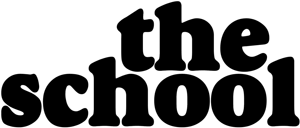 THE SCHOOL
ザ・スクール
Liz - Keyboard, Lead Vocals
Ryan - Bass
Rich - Drums
Harri - Acoustic guitar, Glock, Percussion, Backing Vocals
Steph - Violin, Backing Vocals
Fran - Trumpet, Backing Vocals
Kay - Violin, Flute, Backing Vocals
Ivan - Electric Guitar

READING TOO MUCH INTO THINGS LIKE EVERYTHING

(CD) [VJR-3138] ¥2.267-(税込 ¥2.380-) 2012年6月13日発売
解説、歌詞、対訳付
解説:安永和俊(Office-Glasgow)
商品購入ページへ
収録曲:
01. WHAT'S JUST BEGUN
02. NEVER THOUGHT I'D SEE THE DAY
03. WHERE DOES YOUR HEART BELONG?
04. STOP THAT BOY!
05. THAT BOY IS MINE
06. IT'S NOT THE SAME
07. THE GRASS IS ALWAYS GREENER ON THE OTHER SIDE
08. SOME DAY MY HEART WILL BEAT AGAIN
09. I SHOULD DO
10. WHY DO YOU HAVE TO BREAK MY HEART AGAIN?
11. BABY WON'T YOU STAY WITH ME TONIGHT?
12. YOU MAKE ME HEAR MUSIC (INSIDE MY HEAD)
13. WHEN HE KISSES ME (BONUS TRACK)
14. I WOULDN'T KNOW WHAT TO DO (BONUS TRACK)
15. TELL ME (BONUS TRACK)
日本盤ボーナストラック3曲収録を含む全15曲収録
お近くの店舗に在庫が無い場合はレーベル名(Vinyl Junkie Recordings)品番(VJR-3138)でお取り寄せも可能です。
ザ・スクールは英ウェールズ・カーディフにて結成された女性ボーカルのリズ(ボーカル、キーボード)を中心とするライアン(ベース)、リッチ(ドラム)、ハリ(ギター、パーカッション)、ステフ(ヴァイオリン)、フラン(トランペット)、ケイ(ヴァイオリン、フルート)、イヴァン(ギター)による8人組バンド。たった4回のライヴショーを行った後、スペインのインディポップレーベルELEFANT RECORDS(ザ・プリミティヴズ、カメラ・オブスキューラ)と契約を果たした。彼らのサウンドは60年代サウンドの影響が大きく、ザ・ビーチ・ボーイズに始まり、特にガールズ・グループのザ・ロネッツやザ・シャングリ・ラスを彷彿とさせ、最近のバンドであればカメラ・オブスキューラ、ラッキー・ソウルと比較されている。またELEFANT RECORDSに所属していながらも、アメリカの老舗インディポップレーベルであるSLUMBERLAND RECORDS(ザ・ペインズ・オブ・ビーイング・ピュア・アット・ハート、ダム・ダム・ガールズ)や英名門インディレーベルROUGH TRADE RECORDSが監修するコンピレーションにも参加するなど、その実力は広く世界に知れ渡っている。前作デビューアルバム『ラヴレス・アンビリーヴァー』は各メディアで年間ベストアルバムとして選出されるなど高い評価を受けた作品で、日本のインディポップファンの間でも彼らの名前は知られるところとなっているが、今作はブリティッシュ・シー・パワー、エイロス・チャイルズ、バット・フォー・ラッシェズ、ギリーマッツ、エヴリシング・エヴリシング、ベス・オートン、カリブーらのアルバムを手がけたエンジニアとして活躍するデイヴ・レンチがプロデュースを担当したことで、前作を遥かに凌ぐ作品となっている。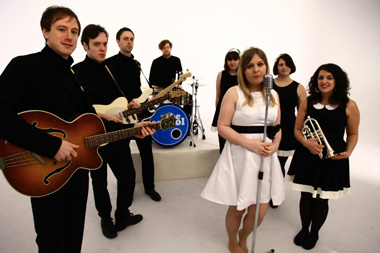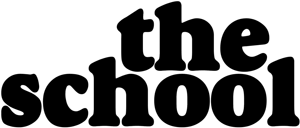 THE SCHOOL
ザ・スクール
Liz - Keyboard, Lead Vocals
Ryan - Bass
Rich - Drums
Harri - Acoustic guitar, Glock, Percussion, Backing Vocals
Steph - Violin, Backing Vocals
Fran - Trumpet, Backing Vocals
Kay - Violin, Flute, Backing Vocals
Ivan - Electric Guitar